OFFICIAL POSTER
SYNOPSIS:
After the death of his brother, a young man refuses to marry his brother's 'supposed' widow because of the mysterious death of his brothers before him. Unknown to him, he has received fortification from the gods.
---
OFFICIAL MOVIE TRAILER
---
PRODUCTION DETAILS: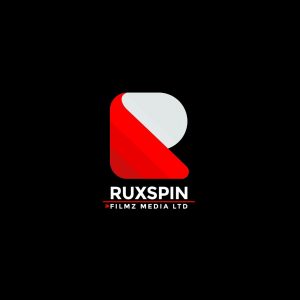 Year of Release: January, 2020
Cast: Nonso Diobi, Emeka Amakeze, Chizzy Alichi, Ozioma Okere, Lordfrank Uwaezuoke, Faith Ononiwu, Bruce Idigbogu, Aisha Nyali, Desmond Walter, Francis Okoli, Ebube Nwaguru, Derek Uzor, Lolo Ndidi Igbonekwu, Adim Christian, Boniface Ogbonnaya, Stanley Ebuka, Iyke Azinge, Philip Okoro, Fred Emelue, Tochukwu Obasi, Raji Lawal, Banye Uche, Emeka Nweze, Prince Agabus, Ugo Uwagbama, Valentine Nwaeze, John Jackass, Ndah Destiny, Ayuba Abdulazeez, Hon. Rose Nnadi, Ifeoma Olisa, Onyeka Destiny, Blessing Leonard, BigJohn Chimezie, Opule Caleb, Kelechi Wisdom Akonwafor, Agada Agatha , Clara Jimmy, Sonma Mba, Tobechukwu Matthew, Iyke Izuchukwu Appiah, Prince Chiazor George, Frank Mosindi, Tobfresh Ezeh, Prince Ekene Okoye, Uche Angel, Christopher Amor Love, Alex Anumu, Valentine Opute.
CREW:
ORIGINAL MANUSCRIPT
– Chika Charles Okereh (Late)
SCRIPT/SCREENPLAY
– Ozioma Okere
ADDITIONAL SCREENPLAY/SCRIPT EDITOR
– Jennine Okafor
EXECUTIVE PRODUCER
– Ruxspin Filmz Media Ltd.
– Patrick Okafor
PRODUCER
– Ozioma Okere
CO-PRODUCER
– Patrick Okafor
ASSOCIATE PRODUCER
– Godwin Uyawanne
DIRECTOR
– Emeka Amakeze
DIRECTORS OF PHOTOGRAPHY
– Jachike Opara
– Ogechukwu Iwuchukwu
PRODUCTION MANAGER
– Ugo Uwagbama
CONTINUITY
– Austine Ugezu Onyema
– Stanley Dozzy Ndubuisi
COSTUMIER
– Abdulmalik Abubakar
COSTUME ASSISTANTS
– Nwogu Fortunate
– Ndah Destiny
MAKE UP ARTIST
– Iheanyichukwu Uchechi
MAKE UP ASSISTANTS
– Iroakazi Adanna
– Ebube Nwaguru
PROPS/SET
– Chiboy Ekwedike
ASSIST.
– Nkume Gideon
LIGHT/SOUND
– Emeka Ezeugwu
ASSISTANT LIGHT / SOUND
– Ani Ikenna Godspower
LOCATION MANAGER
– Ugo Uwagbama
PRODUCTION ASSISTANTS
– John Jackass
– Abdulazeez Ayuba
TRANSPORT LOGISTICS
– Apostle Sunday Ude A.
---
AWARDS:
.
---
PRODUCTION BUDGET:
---
SOCIAL NETWORKS:
---
WEBSITE: