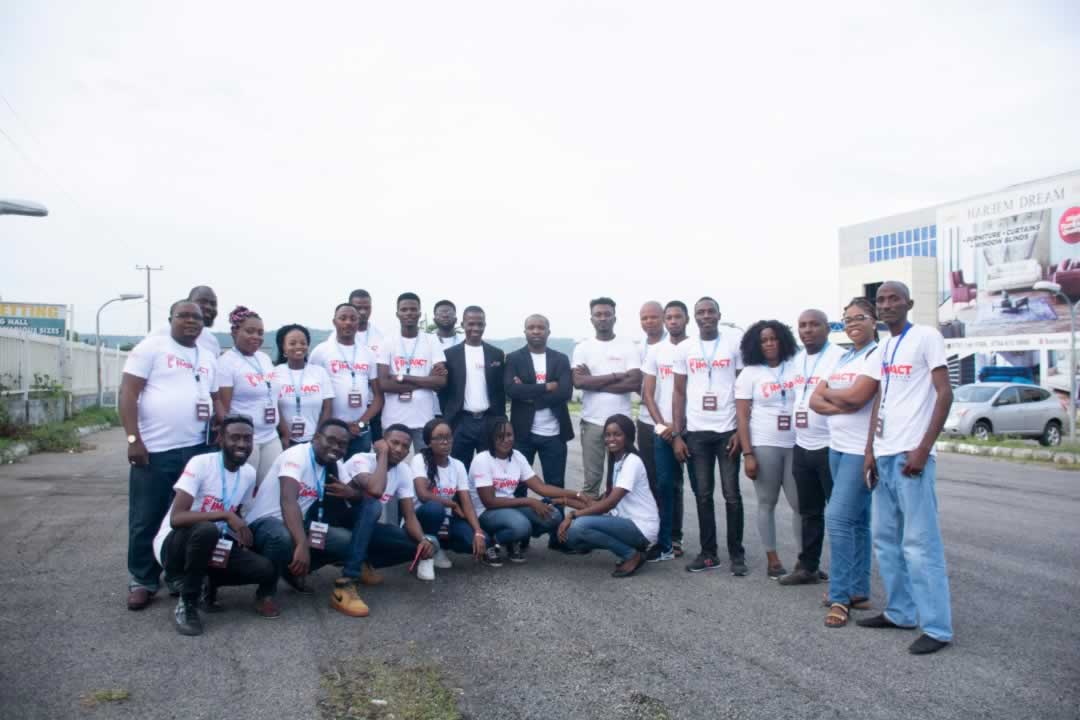 DURING A 2 DAYS FILM FOR IMPACT FELLOWSHIP LEADERS CONFERENCE HELD AT THE FILM FOR IMPACT FOUNDATION HEADQUARTERS, ABUJA.
It was a 2 days spectacularly memorable convergence of Film For Impact Fellowship (FFIF) zonal leaders cum fellows tagged Film For Impact Fellowship Leaders Conference #FFIFLC2019 at the headquarters of Film For Impact Foundation, the parent body driving the Fellowship, in Abuja – FCT, Nigeria.
FFIF is a community set for filmmakers who share a common goal to pioneer change using film. It also functions as  a high impact program that is designed to discover, train, mentor and support socially conscious filmmakers. [Read more about the Fellowship HERE].
Already successfully established across the six geo-political zones of the federation via a 3-Day Boot Camp per zone [read more on the Boot camp HERE], FFIF currently boasts of 65 fellows [Read More about the Fellows HERE] with a fully functional 4-man leadership consisting of a zonal coordinator with an assistant, a public relations officer and a secretary in each of the zone.
Whilst the Vision of the Fellowship is to create a better world through films, its Mission is to empower a community of socially conscious filmmakers!
At the end of the 3-Days Boot Camp across the zones, 30 Fellows has been carefully and painstakingly selected, 5 per zone for a further 4 months program commencing from January 2020, during which they will be immersed in an intensive fellowship activities and then afterwards, each zone empowered and supported with high-end equipment and production funds to make an exceptional impact-driven short film which will premiere at the maiden edition of Africa Film For Impact Festival (AFFIF) coming up May 27th-30th, 2020. [Read more about the Festival HERE]
The 2 days Leadership Conference which held on the 3rd and 4th of October, 2019 was simulated specially to put the zonal leaders in perspective as regards the tasks that lie ahead, itemized thus:
1). A 5 year long term plan and goals for the Fellowship.
2). Film For Impact Foundation Theory of Change & Strategies/Activities.
3). Presentation of Zonal project design by Zonal heads.
4). A joint theory of change with the Programs Officer for MacAurthur Foundation, Mr. Dayo Olaide.
5). Inter-Zone Game Challenge.
Film For Impact Fellowship… Filmmakers driving social change!