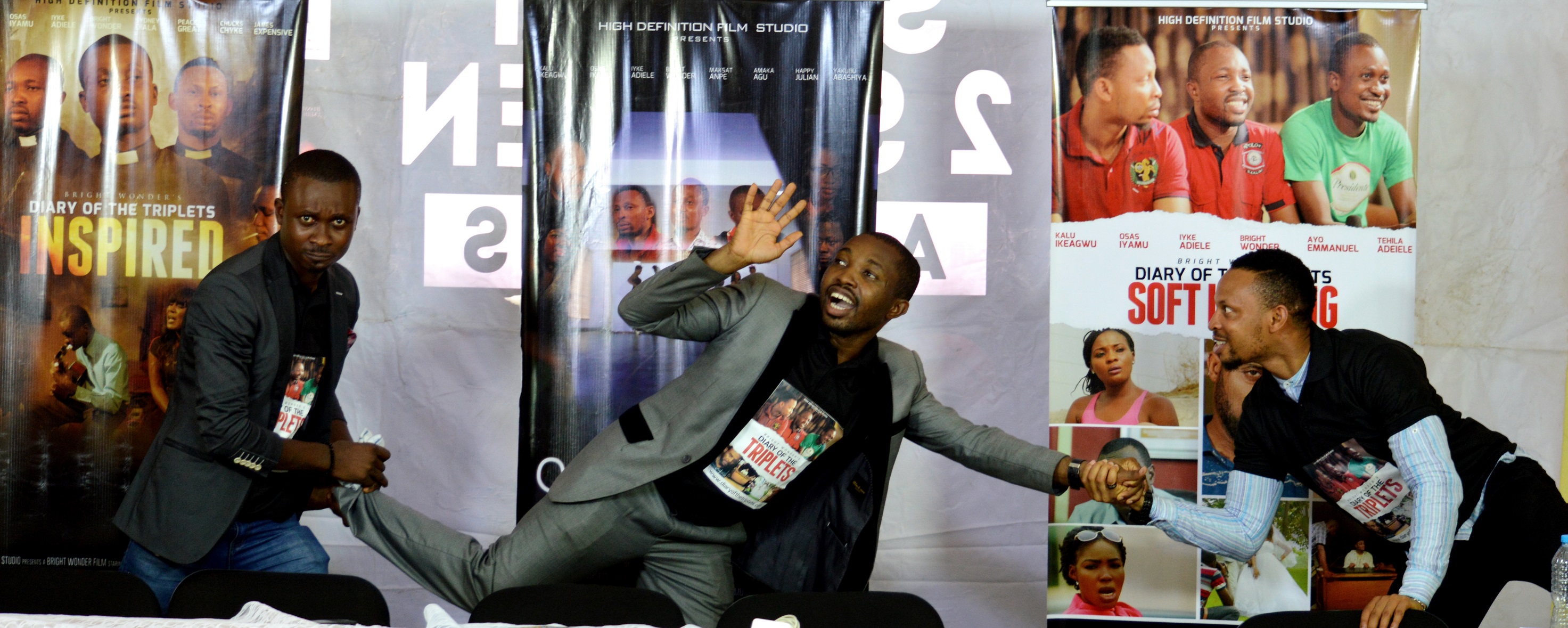 HDFA Sets the record with the succesful Premiere of Three Movies in one Weekend
High Definition Film Studio and High Definition Film Academy has Set a new record in the Nigeria movie industry with the successful premiere of a trilogy from its franchise comedy movie DIARY OF THE TRIPLETS, which premiered on 26th, 27th and 28th of June 2015.
The Red Carpet which was packed full all through the three days was hosted by JARA TV among other media houses, and had in attendance Nollywood's choice actor KaluIkeagwu, Esters Audu, The Mamuzi Twins, Producer/Director Paul Apel (PAPEL), and a host of other industry practitioners.
Inside the halls for these three days, laughter was the game, as the movies thrilled movie audiences across the three days with uncontrollable laughter. With the success of Diary Of the Triplets premiere in Abuja, the producer of the movie Mr Bight Wonder says plans are under way to premiere the movie in a few other states across the nation, so as to give audiences in other states an opportunity to bask in the euphoria of excitement this movie trilogy has left in the hearts of movie goers in Abuja.