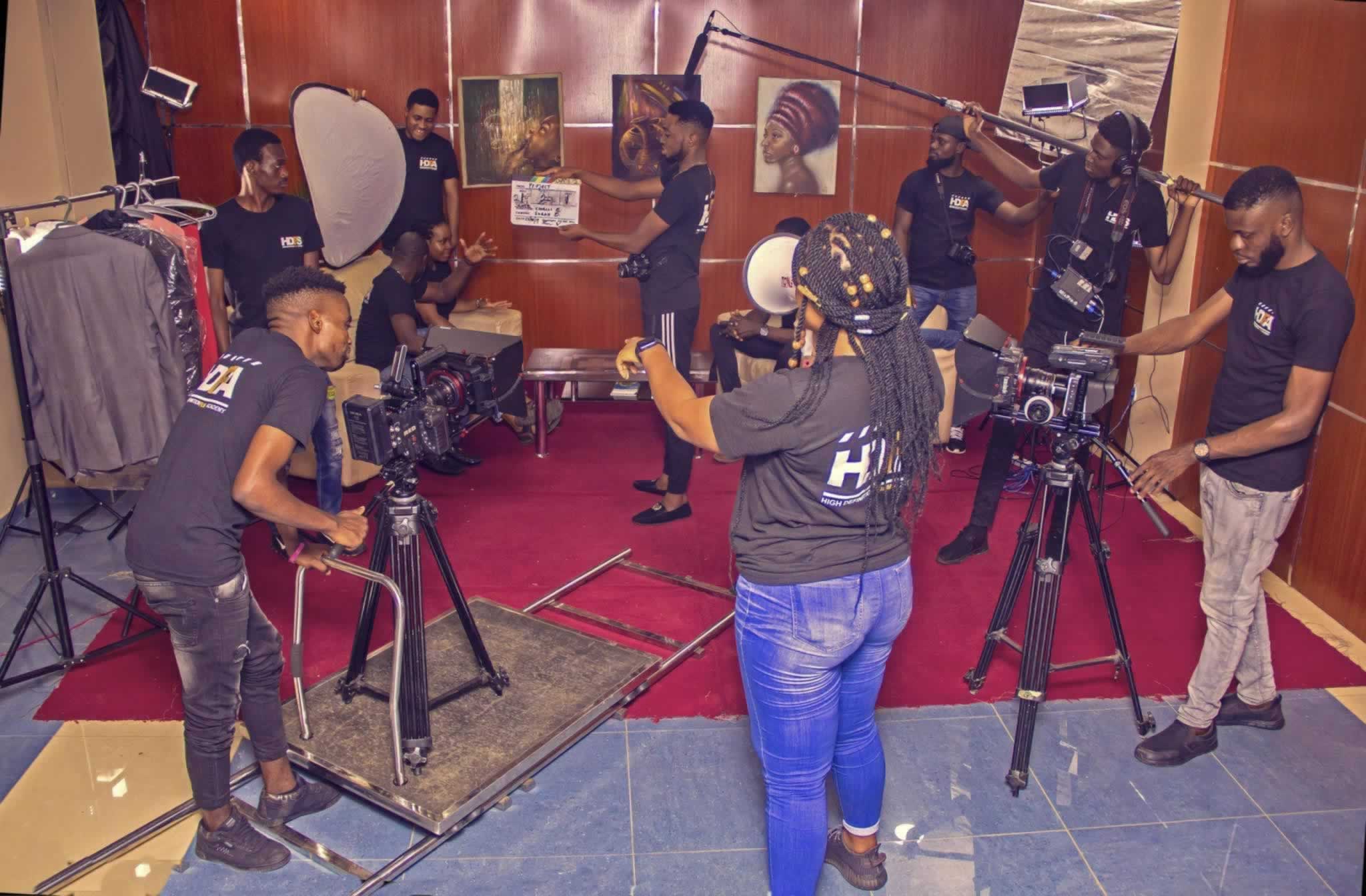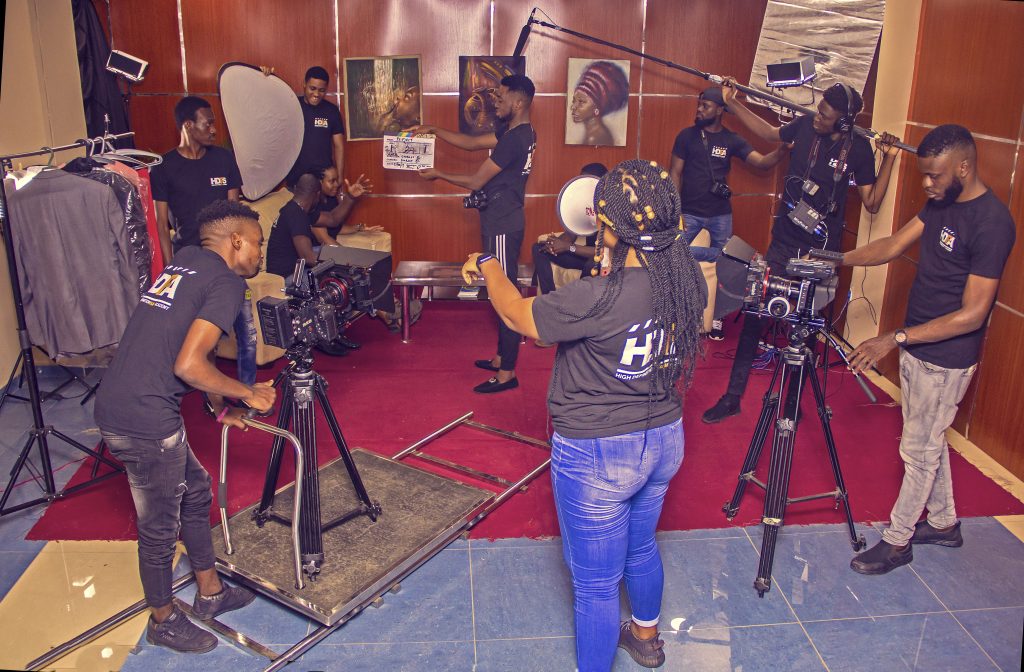 High Definition Film Academy's students are about to showcase their newly acquired skills in an upcoming web series, and we couldn't be prouder! These talented individuals have come a long way from being amateur actors and filmmakers, and now on their journey to professionalism, thanks to the intensive eight-week training they received at the academy.
The web series is designed by the academy, specifically to give students and Alumi of the academy an opportunity to deepen their practical experience in professional acting and filmmaking, while also leveraging the expertise and network of the academy to gain massive visibility and exposure for their talents and build their brands. With this rare opportunity to be part of a professional web series, the students have put their hearts and souls into every aspect of the production process. They have worked tirelessly to ensure that every scene is nothing short of spectacular. From the pre-production to the ongoing production stages, they have showcased their creativity and technical prowess in a truly inspiring way. They are out to prove to established producers and directors that giving emerging talents an opportunity to star in their movies, is a privilege they wouldn't take for granted, and will invest all they have to deliver spectacular outcomes.
The Web Series is scheduled to begin principal photography in April 2023, engaging a well established professional crew, including a director and cinematographer, to guide and mentor the filmmaking students and actors through the entire production process.
We cannot wait to see the final product of this web series, and we are confident that High Definition Film Academy's students will exceed our expectations. This is just the beginning of their journey, and we look forward to seeing them go on to achieve even greater things in the future!
Here are other updates from HD Film Academy:
4 Weeks, Countless Skills: January Batch's Filmmaking Course is a Game Changer
The January batch of students who signed up for the four weeks of intensive training has completed their classes. From screenwriting to editing, these students have been equipped with a broad range of skills required to succeed in the industry. With the training completed, it's now time for the students to put their skills to the test.
Intensive On-Set Training Kicks Off
In addition to the classroom experience, students will now take part in an intensive on-set training program. This practical program is designed to give students the necessary real-world experience required to succeed in the film industry. Working alongside industry professionals, students can apply their theoretical knowledge in a practical setting.
The Future of Film is Here: Kids and Teens Program Launches on April 22nd
It's never too early to start a career in filmmaking, and HD Film Academy is now providing an opportunity for kids and teens to learn the fundamentals of filmmaking. This program is designed to provide a fun and supportive environment for young people to learn the basics of filmmaking, from screenwriting to post-production. The program will start on April 22nd, 2023, and will last for 12 consecutive Saturdays.  Interested parents and students are encouraged to apply now.
In conclusion, HD Film Academy is proud of its students' progress so far. With the best education and experienced instructors, students are on the path to becoming successful filmmakers. If you're interested in pursuing a career in film, HD Film Academy is the perfect place to start. Thank you for your continued support and interest in HD Film Academy.