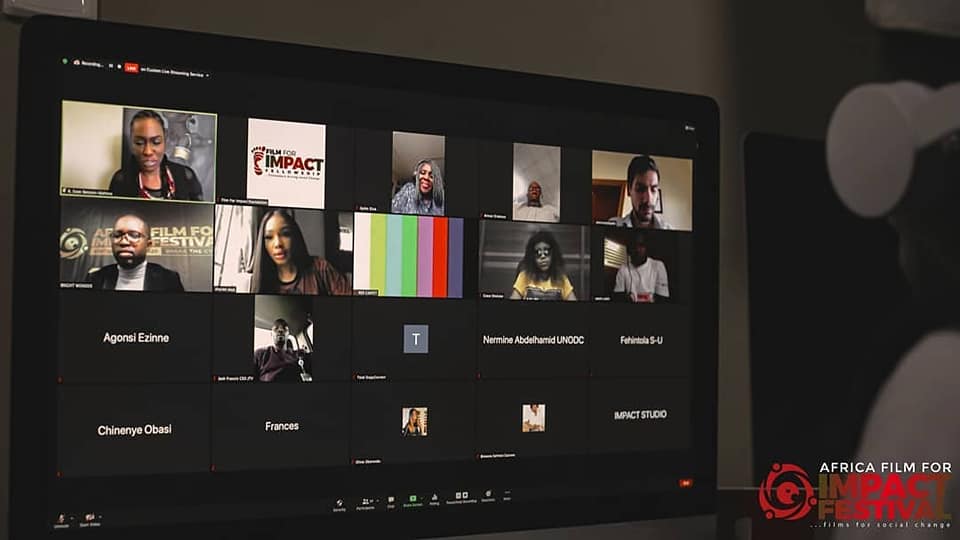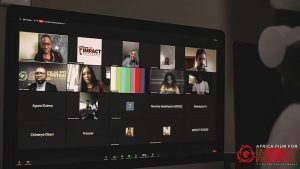 The highly anticipated Africa Film For Impact Festival (AFFIF) has finally registered a very successful maiden edition, which held via virtual access from November 3 – 7, 2020.
With over 4,731 film entries, 128 films made the official selection to screen at the festival and the award ceremony featured some of Africa's finest filmmakers, hosting masterclasses on different aspects of filmmaking.
The festival, which profiled the theme "Break The Cycle", hosted the short films 'Ghetto Child' by Anja Celine and 'From Trash To Treasure by Lara Lee, as the opening films.
The festival also hosted the premiere of 5 short films by 5 different zonal cohorts of the Film For impact Fellowship, including:
'Unlawful' – November 4 (South South)
'Where Is Nana'-November 5 (North Central)
'The Manifesto' -November 5 (South East)
'Brutal Cycle' -November 6 (South West)
'State of Emergency' November 6 (North West)
Workshops at the festival included a Documentary Impact Series by University of Cape Town's Centre for Film and Media Studies South Africa, for both established and upcoming producers, directors, writers, actors who are passionate about impactful films.
Also, African Women in Film and TV Empowerment Program (AWIFTEP), a program supporting the development of African women entrepreneurs within the film and TV industry, also partnered with AFFIF 2020 to provide training for emerging women in film across Africa. Other partners at the festival include The MacArthur Foundation, UNODC, Embassy of Sweden, National Orientation Agency, Directors Guild of Nigeria, Actors Guild of Nigeria, Hissbox, Dorothy Njemanze Foundation, WazobiaMax Television, among others.
The festival also hosted panel sessions on different social themes including; Film As A Tool for Social Change, Women Empowerment & Gender Based Violence, Human Trafficking, Building Accountable Leaders & Systems for a Corruption Free Society, Intellectual Property Right & Plagiarism, Human Right & Police Brutality.
And with a combination of Masterclasses in Directing, Cinematography, Scriptwriting & Acting, AFFIF surely distinguishes itself as a great impact on the future of filmmaking in Nigeria and Africa at large.
The Festival climaxed with an award ceremony which hosted stakeholders across the filmmaking and social change sector, and awarded extraordinary achievements in 15 categories.
The Festival Director of Africa Film For Impact Festival (AFFIF), Bright Wonder Obasi, said; "Film For Impact Festival" is dedicated to showcasing, celebrating, and empowering films and filmmakers committed to social change themes in movie production across the continent of Africa, and the world.
"Currently we are planning towards a more enriching 2nd edition of the festival" he said.