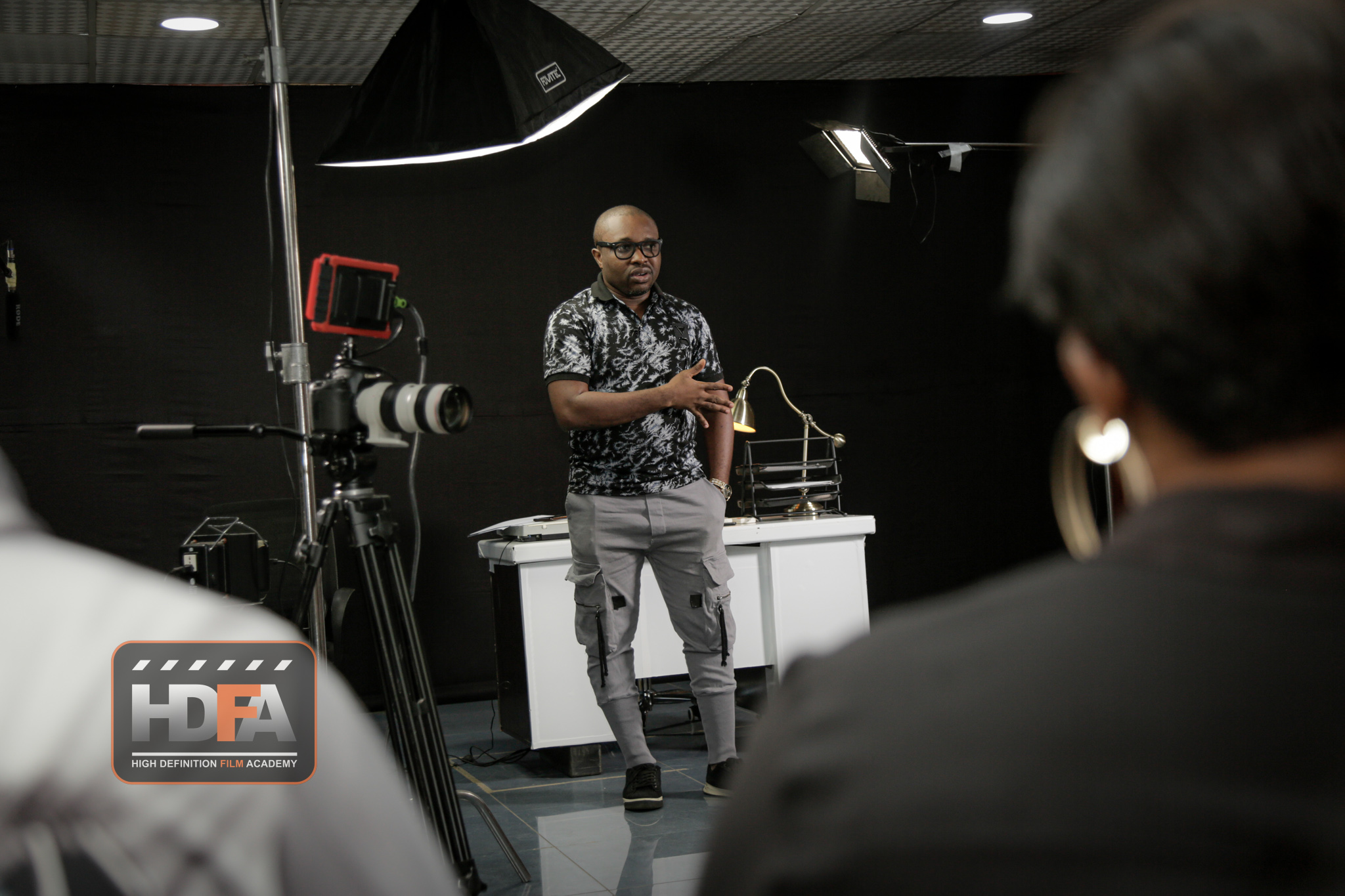 Welcome to Your Numero Uno Academy!
High Definition Film Academy [HDFA] was established in 2011 to frontier quality and affordable film education for students around the world with a desire to pursue a career in acting or/and filmmaking.
Situated in the heart of Abuja-FCT (Gwarimpa), at high Definition Film Academy [HDFA] we offer an intensive, hands-on, total immersion approach to learning, no previous experience is required. Simply put, "we give your dreams wings to fly"!
INTERNS tells the story of Eight emerging filmmakers and actors who arrive GoldFlix Film Studio for an internship program in high hopes, looking forward to savoring the glitz, glamour and razmataz they have always identified the industry with and dreamt of, but their experience of the reality of how filmmaking really works, will either dash their hopes or redefine their expectations.
If you already have training in Acting or Filmmaking, but desire practical expereince on a professional film production set, this training is for you.

You gain experience working across the 5 stages of film production, on a professional web series.
join our 4 Weeks ON SET Training kicking of May 30th,.and be a part of INTERNS SERIES, Season II
Registration For Our Deptember 2023, Academic Session, Is Now In Progress.
INTERNS Series still in the news.
Seeing our students get recognition for the hard work they put into their craft, hit really different. Really delightful. 
This is what makes us HDFA, taking risk on upcoming Actors and Filmmakers, and also providing them a platform to launch their career in the film industry.
To establish a world-class Film Academy and Studio in Nigeria that will empower passionate people around the world, especially young African generations to sell Africa's unique stories through global perspective and excellence to the international community. African stories, global perspective.
Ignite Your Passion, Seize New Horizons: May Unleashes a World...
Read More
Welcome to the March edition of the High Definition Film...
Read More
High Definition Film Academy is proud to present its first...
Read More