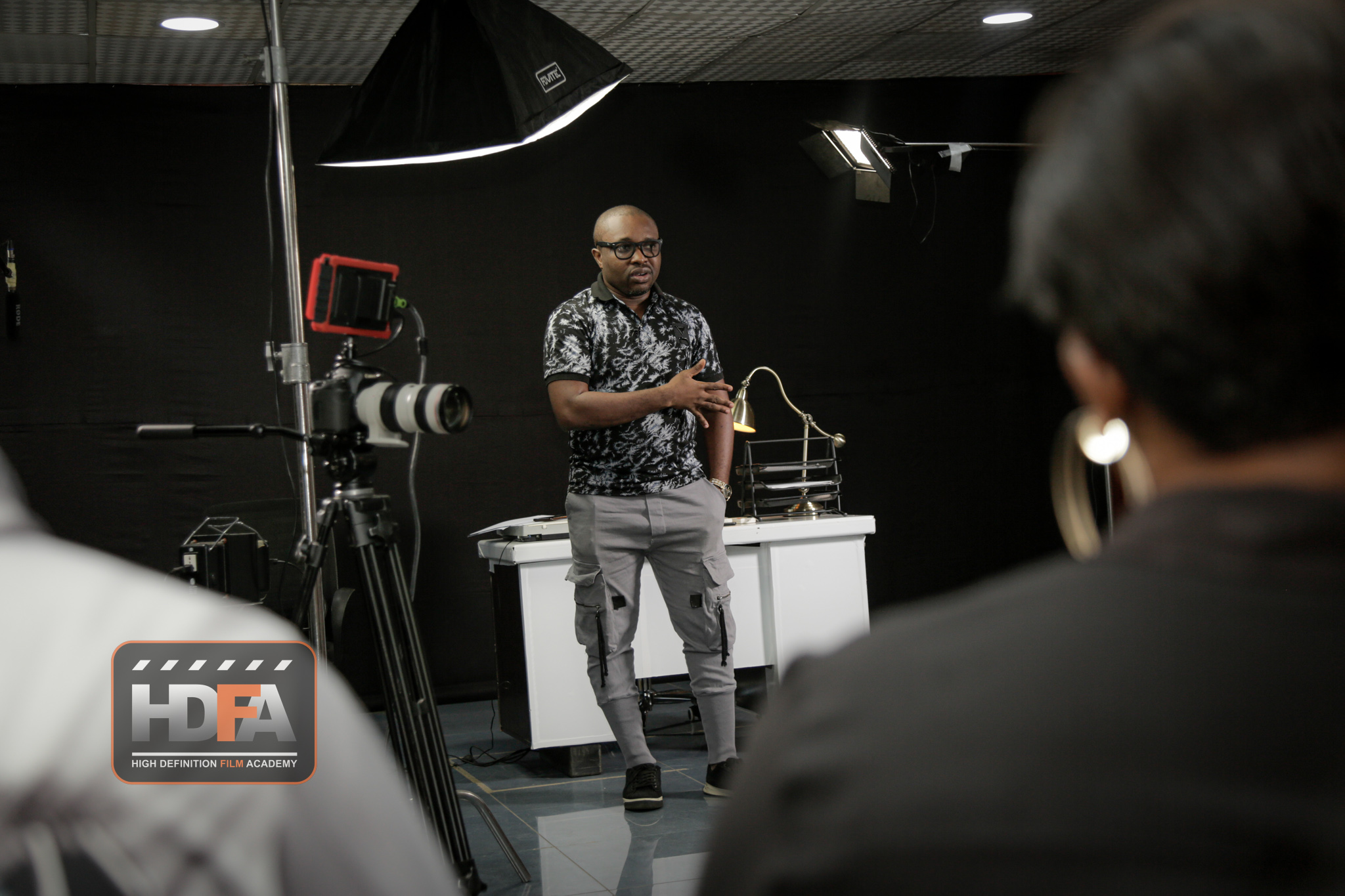 Welcome to Your Numero Uno Academy!
High Definition Film Academy [HDFA] was established in 2011 to frontier quality and affordable film education for students around the world with a desire to pursue a career in acting or/and filmmaking.
Situated in the heart of Abuja-FCT (Gwarimpa), at high Definition Film Academy [HDFA] we offer an intensive, hands-on, total immersion approach to learning, no previous experience is required. Simply put, "we give your dreams wings to fly"!
INTERNS tells the story of Eight emerging filmmakers and actors who arrive GoldFlix Film Studio for an internship program in high hopes, looking forward to savoring the glitz, glamour and razmataz they have always identified the industry with and dreamt of, but their experience of the reality of how filmmaking really works, will either dash their hopes or redefine their expectations.
Enroll for an ACTING & FILMMAKING course today. Take that one step towards bringing the SUPERSTAR in you to life.
Are you ready to catapult your company's sales and revenue to unprecedented heights by harnessing the captivating potential of video marketing?
Look no further! High Definition Film Academy, the trailblazer in film training and content creation, is your gateway to empowering your media teams with the skills of cinematography and video editing that will revolutionize your brand's storytelling and skyrocket your bottom line.
Are you an aspiring or current content creator looking to take your videos to the next level?
High Definition Film Academy presents a comprehensive practical training program designed exclusively for skit makers, YouTubers, TikTokers, and digital course creators like you.
INTERNS Series still in the news.
Seeing our students get recognition for the hard work they put into their craft, hit really different. Really delightful. 
This is what makes us HDFA, taking risk on upcoming Actors and Filmmakers, and also providing them a platform to launch their career in the film industry.
To establish a world-class Film Academy and Studio in Nigeria that will empower passionate people around the world, especially young African generations to sell Africa's unique stories through global perspective and excellence to the international community. African stories, global perspective.
High Definition Film Academy Insider – September 2023 Extravaganza! ...
Read More