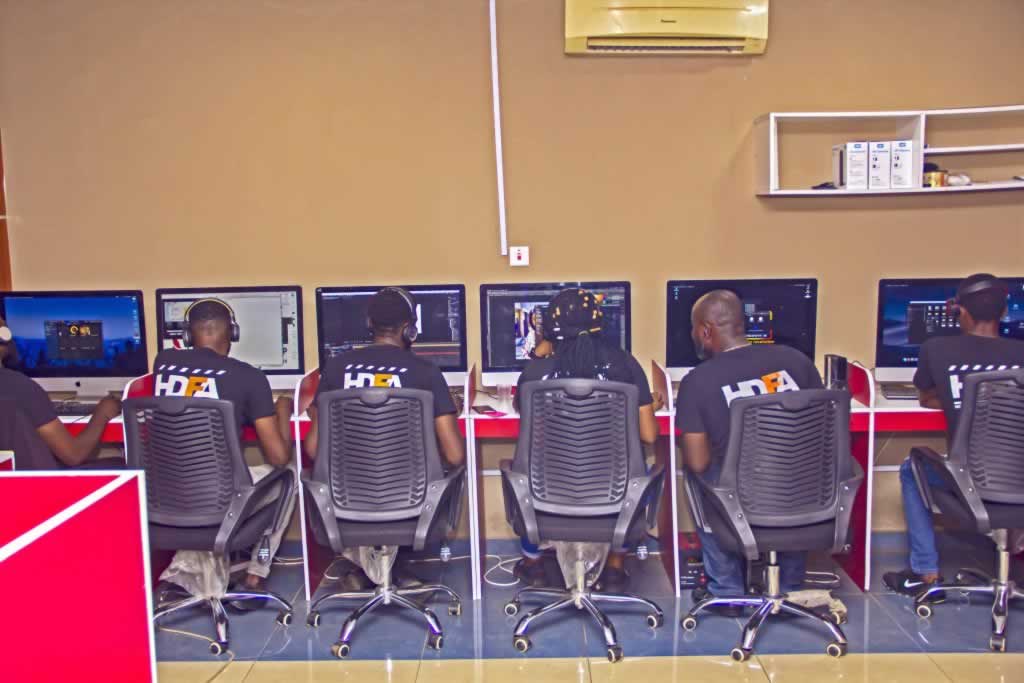 The Intensive Video Editing program provides students with a thorough foundation in the art, craft and business of video editing. Students are introduced to the fundamentals of video editing, premiere pro, editing techniques, story structure, video cameras and formats, editing action & dialogue, and the director's cut. It is structured around the production of 3 to 5 short films (4 week & 8 week program respectively) of increasing complexity, which is screened weekly with all students and facilitators present, for feedback and appraisals. 
Students are subjected to a rigorous schedule of classroom lectures and hands-on practical from Monday-Thursday during the first three weeks; Friday, Saturday, and Sunday are reserved for shooting and editing. The fourth week is devoted to shooting and editing the first 4 week film project, culminating in the final screening. The second 4 week (Intensive On-Set training) is a 100% practical approach, designed to immerse the students in the world of professional editing for Film and Television. The students LEARN by working as editor on 2 professional short film productions.
Students graduate from our Editing program with:
Better knowledge, capacity & skills in film and television editing

Good knowledge of the business of editing & filmmaking

5 short films to your credit

Build your showreel and professional profile

Network with industry professionals

Opportunity to work on HDFS/HDFA productions

Referrals- We recommend outstanding Alumni of the academy for jobs

Access to Alumni discounts

Fulfill your dream.
4 WEEKS [INTENSIVE] – ₦250,000

8 WEEKS [INTENSIVE] – ₦450,000