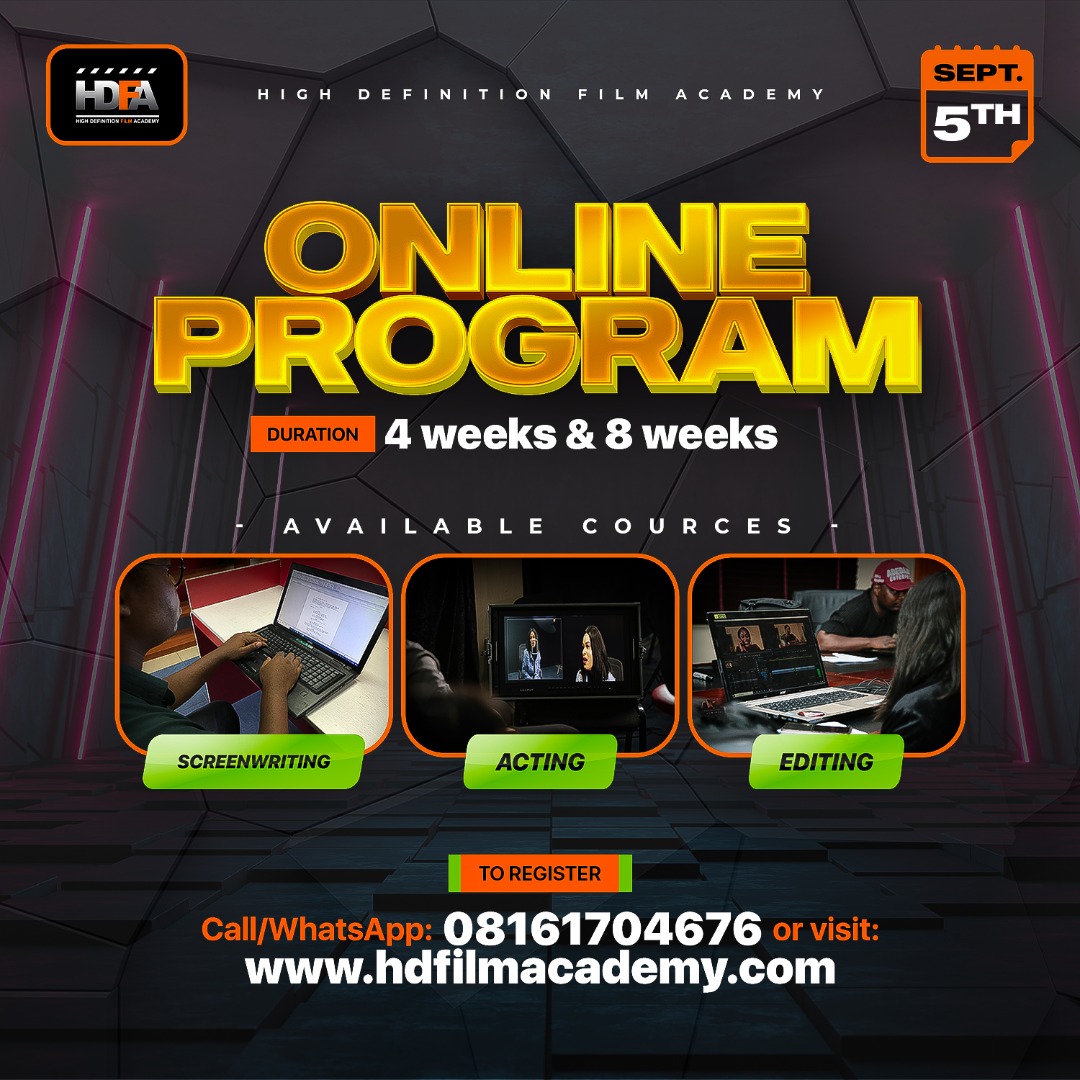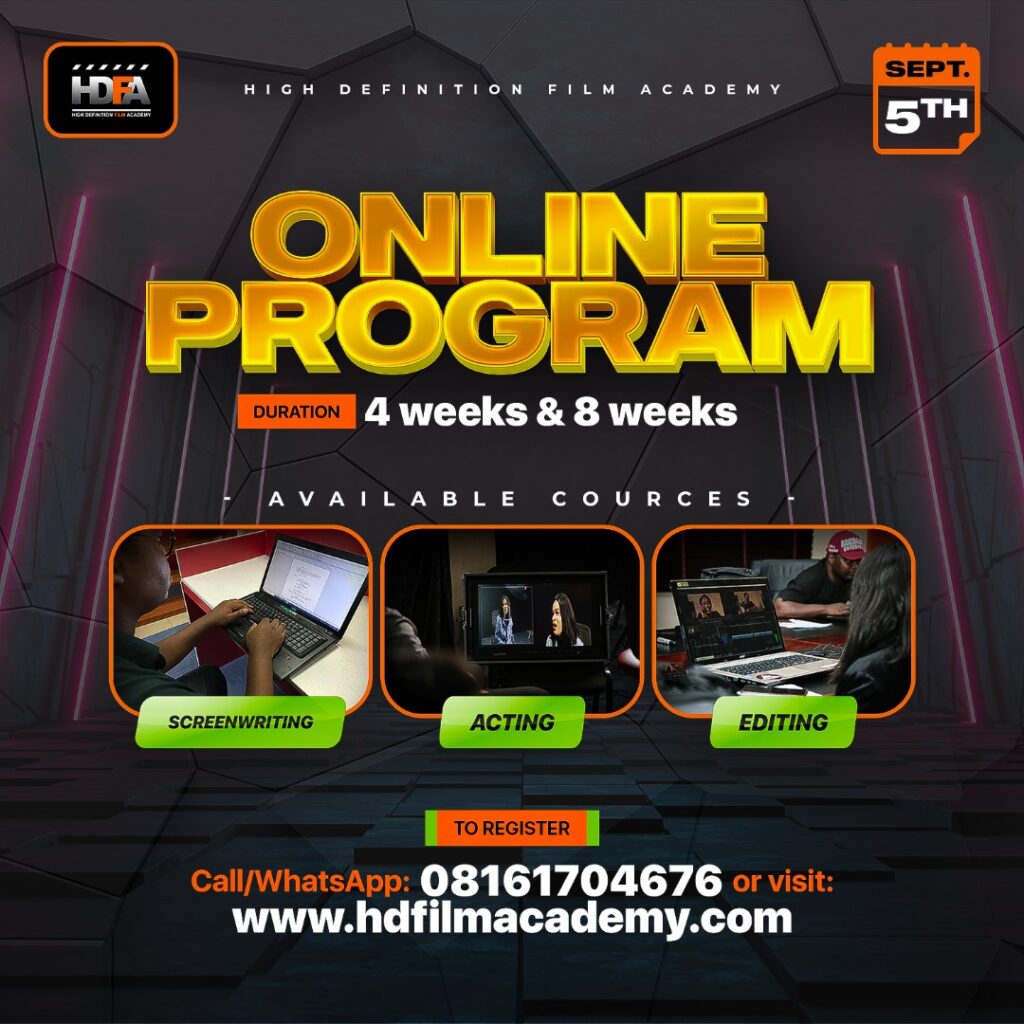 Frequently Asked Questions
1. How do I register
Click on the link and fill out the form, registration fee is N10.000(non-refundable), and then pay
your tuition depending on the course and duration.
2. What is the duration of the course?
The Online course runs for 4-weeks and 8 weeks.
3. How will classes hold
The HDFA online program is a combination of online lectures and practical, and offline practice
and assignments. Classes (including practical) hold online via Zoom app, while students are also
given activities and assignments to perform offline and submit for review in class.
4. What is the Time for the classes?
Online classes are scheduled to run for 2 hours daily, Monday to Thursday as follows:
   Acting
12:30-15:00 WAT (12:30pm to 3:00pm Nigerian Time)
   Editing
12:30-14:30 WAT (12:30pm to 2:30pm Nigerian Time)
   Screenwriting
15:30-17:50 WAT (3:30pm to 5:30pm Nigerian Time)
   Fridays and Saturdays are for personal assignments and practice.
5. What are the requirements to enroll for the online classes?
a. Register for the online course (Registration fee N10,000)
b. A computer with good webcam and good audio input or a phone with good camera and
audio quality.
c. Have access to stable internet network (very important)
d. Writing materials for note taking
6. How are the projects going to be done?
Each course has its peculiarity; therefore, the facilitators will inform students on the best and
most convenient ways each project will be carried out.
7. Is my certificate going to have "online program" written on it?
No
8. How much does the online program cost?
Registration: N10,000
Tuition: N130,000
Total: N140,000
9. Is there a payment plan?
Yes, you can pay in instalments, but must have paid 70% of the total fee before classes begin, or
else the student won't be allowed into the class.
10. What happens if I miss a class?
Attendance is mandatory! However, if for any reason a student will be missing class, HDFA
management should be notified before the class commences and get permission to be absent. A
recording of the class will be sent to you on such occasion.
11. Will there be a form of assessment at the end of the course?
Yes, your various assignments and projects will be used to assess your progress
12. Will I be required to be physically present at any time during the course duration?
No. But, you are always welcome to visit the academy whenever you are in Abuja, Nigeria.