OFFICIAL TRAILER
---
SYNOPSIS:
Set in the present-day political terrain and discourses in Nigeria, "If I Am President" tells the story of 37-year old Zinachi Ohams, the presidential candidate of the Nigerian Rebirth Party, a new party made up of young idealists and recently metamorphosed from a Civil Society Organization. The group make a push into the murky and rough political terrain, armed with little more than their ideals, and wade through challenges of nasty politically engineered attacks, to emerge as the party and candidate to beat in the elections.
---
---
PRODUCTION DETAILS:
Year of Release: October, 2018.
Cast: Ayo Ayolola, Joke Sylva, Bimbo Manuel, Rekiy Atta, Rahama Sadau, Bryan Okwara, Ivie Okujaye, Rachel Bakam, Osas Iyamu, Uzee Usman, Ayo Emmanuel, Victor Decker, Norman Doo Moor, Chimdia Nwigwe…
CREW:
SCREENPLAY
Bright Wonder Obasi
PRODUCTION MANAGER
Victor Chude
PRODUCTION CORDINATOR
Davis Elekwa
MAKE-UP
Happiness
COSTUME
ChiemelaNwagboso
Gertrude Seibi
PRODUCTION DESIGNER
Chima Temple
SOUND DESIGNER
Solomon Emmanuel
GAFFER
Lanre
DIRECTOR OF PHOTOGRAPHY
Ifeanyi Iloduba (BOKA)
1ST ASSISTANT DIRECTOR
Oluwaobafemi JhilBlanket
2ND ASST. DIRECTOR
Nuhu Dalyop
LINE PRODUCER
Uzee Usman
ASSOCIATE PRODUCERS
Osaretin Iyamu
Nnadi Dumkennenna
CO-PRODUCER
Chinenye Nora Obasi
PRODUCER/DIRECTOR
Bright Wonder Obasi
EXECUTIVE PRODUCER
Bright Wonder Obasi.
---
AWARDS:
Motion Pictures International Film Festival [MOPIFF]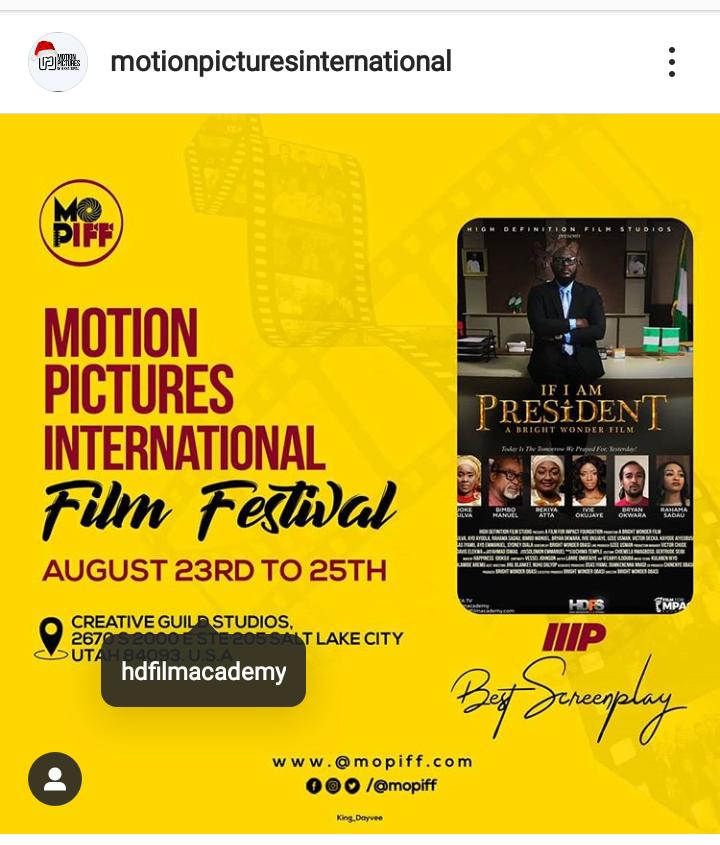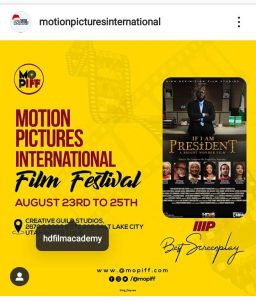 .
---
PRODUCTION BUDGET:
---
SOCIAL NETWORKS:
---
WEBSITE: